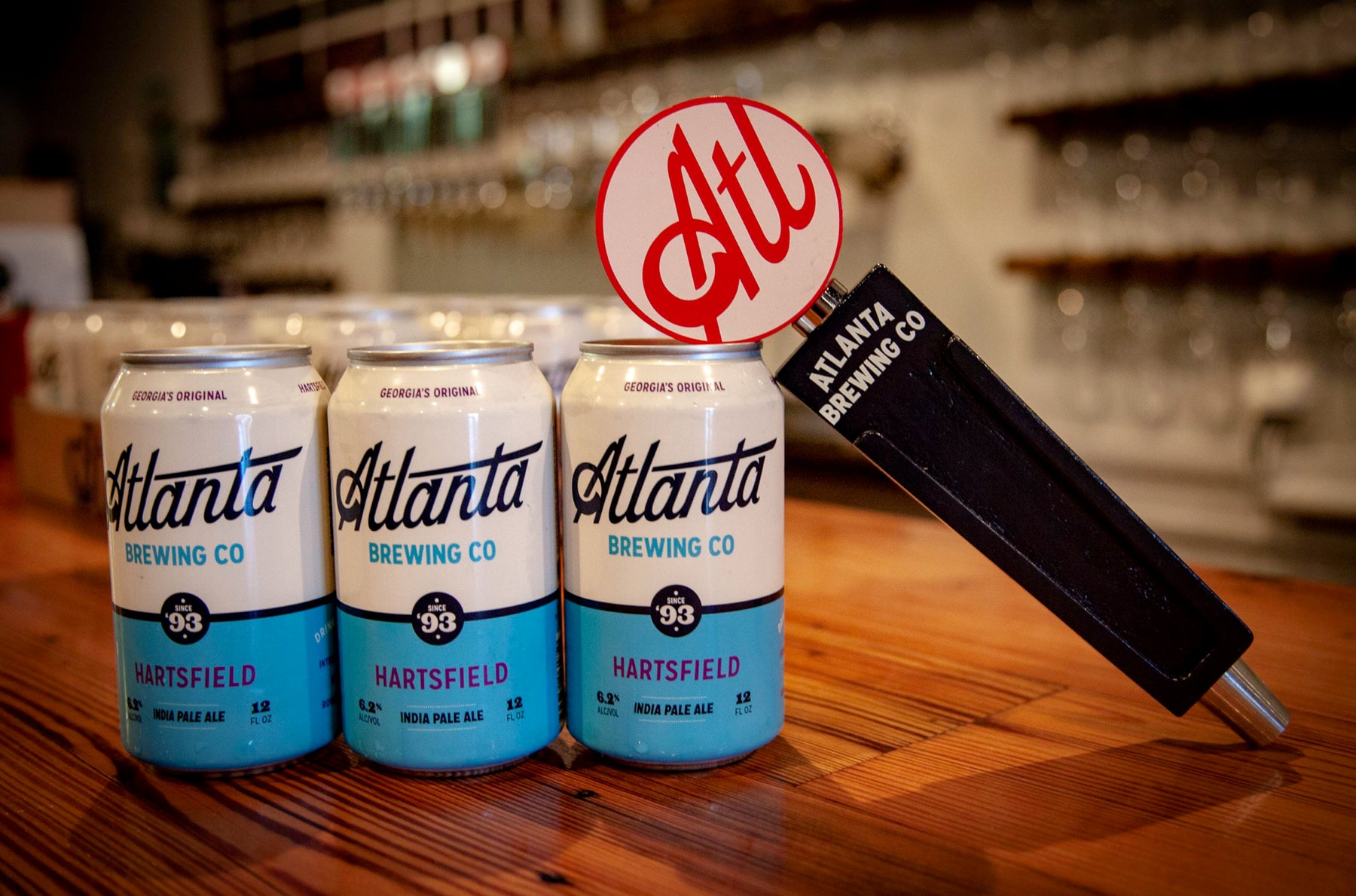 Are Custom Tap Handles Really Worth the Investment?
Are American-made custom tap handles worth the investment?
Of course, we think so! But don't just take our word for it. Check out our exclusive Q&A with an Alabama brewer who made the switch from standard, lackluster taps to badass custom wooden tap handles with a metallic frame for interchangeable decals, handcrafted in the USA at Steel City Tap Co.
I sat down with John Dean, VP of sales and marketing and co-founder of Goat Island Brewing in Cullman, Alabama. He knew some fellow craft brewers ordered their beer tap handles from big companies that manufacture handles in China. Many in his shoes—perhaps even you—are skeptical of the benefits of ordering custom tap handles made in America versus cheap, mass-produced products. 
Whether for a brewery, kombucha bar, winery, or a home brew setup, paying for standard handles at a price-per-unit rate can meet needs for a while, but the impersonal service and mediocre products soon lost their appeal. Lucky for us, Mike agreed and a beautiful collaborative relationship was born.
Brad Lugar: What were your initial hesitations when it came to switching from standard handles to fully custom-designed tap handles from our team at Steel City Tap Co.?
John Dean: At first we went with the cheaper handle. The nice tap handles that you make were out of our price range at the time. But as we started getting into bigger markets, you worked with us and we got about 50 handles at a time every 2 months. That way, we could afford it as needed and pay over a period of time, instead of ordering 200 at one time. 
B: When we started talking about custom tap handles, did you think they were worth the investment?
J: Definitely. The brand recognition you can give here—everything jumps off the tap handle. Taking [Steel City Tap's] recommendations made a huge difference. 
B: Do you think the return on your craft beer handles investment was evident pretty quickly?
J: Oh yeah. Just the pop from the old to the new. When I go out and see the old tap handle in the market, I call my distributor to quickly get them the new and improved version. We're renewing each year, too.
B: Have you seen an increase in beer sales, or a return on investment, directly related to switching from standard beer handles to custom tap handles?
J: We seem to have. People recognize the logo and the brand. The improved aesthetics are a lot better.
B: What do you tell fellow brewers who aren't interested in investing in custom tap handles?
J: They really need to step back and look at it. You can spend your money on a lot of things advertising wise, but if you've got a good-looking tap handle behind a bar, people are going to recognize that—especially when something changes and it's new. You split the costs with your distributor, so you're 50 cents on the dollar into it. What's that advertising compared to other things you pay for? It's a permanent fixture—like a billboard on the side of the road.
That's what we've always said: a tap handle is your best salesperson. It's working for you even when you're sleeping—or sipping a cold one at home.
B: Obviously semi-custom tap handles are great for startup breweries who can't afford a huge order or don't yet need hundreds of handles. Are they a good fit for others as well?
J: You (Brad) understand the small business and small breweries, and you understand the big ones. Clients can get 25 or 50 handles. The big ones can buy 500 and not blink an eye. But growing a brewery and a business, we're all in public service because we don't make much money. 
We are definitely here for companies big and small, and we love being a part of the growing process for our fellow American small businesses, too.
B: What do you say to those sourcing their tap handles from China instead of buying from a company that manufactures and sources 100% of their materials in America, like us?
J: Where's your beer made? It's important to us: support local, support America.
B: Has your clientele said anything about your new custom tap handles?
J: They said, "About time."
B: Was your distributor supportive of your decision to switch tap handle manufacturers? 
J: Oh, yeah. At first they asked, "How much?" We dialed back our initial plan, but you worked with us for two years to get exactly the right product within our budget. 
B: What's the best feature of your custom tap handle, and are you happy with the interchangeability your handle offers? (We made Goat Island a premium wooden handle with a metallic frame and 3D metallic logo, along with interchangeable decals for their graphics.)
J: The clean lines of it. We can put Blood Orange (Berliner Weisse) on one side and Hippy (Peace, Love, and Hippieweizen) on the other, so you can flip it around and have a rotating handle. One restaurant owner said, "I'll tell you, this adhesive is really good." We debated between magnets and stickers, but the magnets are how much more?
B: They're about 70 cents more. 
J: Is that all? But people will walk away with those, from what I've seen.
B: But that might not be a bad idea. If somebody likes your Hippieweizen—the graphic is pretty cool—you could sell that. Or somebody might walk off with it and show it to someone who's never tried Goat Island beers. Monday Night's magnets have been really popular. 
J: See, there's another way you're gonna get me. 
B: That's all this is about. This is all just an up-sell. 
J: I travel all over the place and tell people, the same guys at Steel City Tap Co. who are making that tap handle and that tap handle and that tap handle are building mine, too. 
Give us a call or email us when you're ready to make the switch from run-of-the-mill to one-of-a-kind tap handles, and find out for yourself just how worth the investment custom American-made tap handles really are.