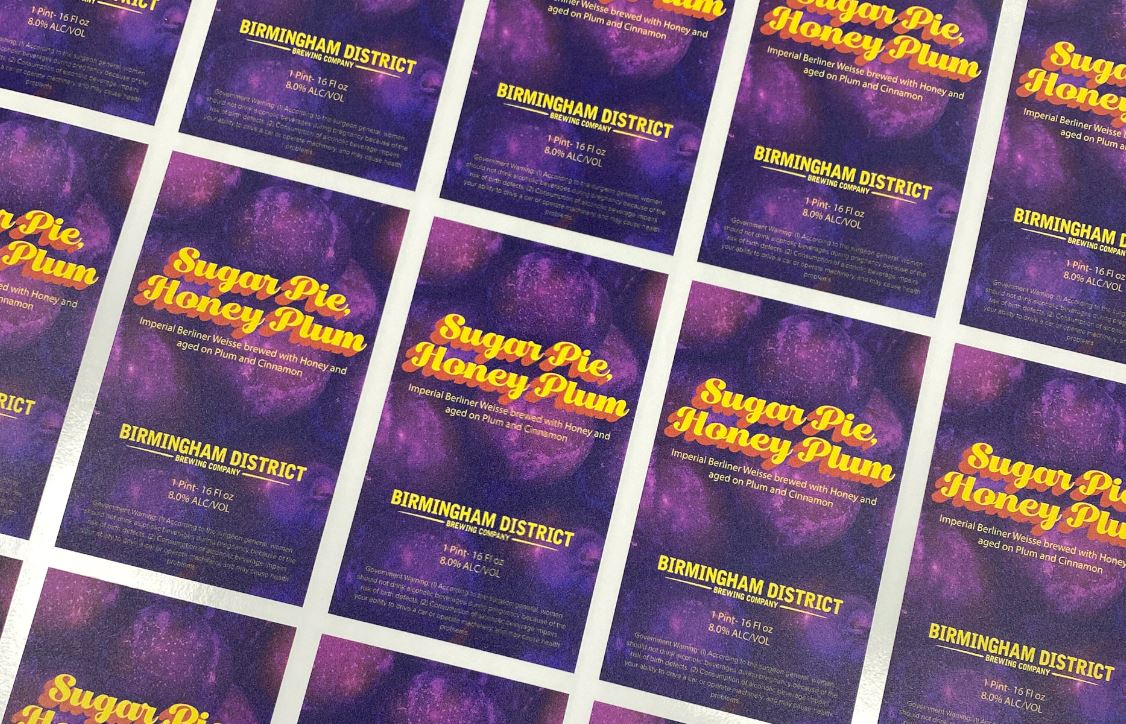 Why Custom Labels Is a Key Player in Distinguishing Your Beer or Wine Brand
There are a lot of beer and wine brands out there. But what makes your brand stand out from the rest? While the quality of your product is definitely the heart of the matter, the effort you put into your custom labels can also make or mar your brand in more ways than one. 
Not only do custom labels make your products more eye-catching, but they can also help to build your brand identity. By using consistent branding across your labels, you'll create a strong visual identity that customers will recognize and remember.
Your beer or wine labels say a lot about your brand. They can communicate your brand story, your brand values, and what makes your beer or wine unique. Custom labels give you the opportunity to really make your brand shine. 
If you're still on the fence about investing in custom labels for your wine or beer brand, then the list below should convince you it's worth every penny.
Why Custom Labels Matter for Your Beer or Wine Brand
1. Custom Labels Represent Your Brand as a Craft Brewery 
Craft breweries are known for their unique and often experimental flavors, and custom labels help communicate that to potential customers. By using a custom label design, you can show that your brewery is dedicated to quality and innovation, setting yourself apart from the mass-produced options out there.
2. Custom Labels Allow You to Get Creative with Your Packaging 
Your packaging is one of the first things potential customers will see, so make sure it catches their eye! Custom labels give you the opportunity to get creative and really make your packaging stand out. Use fun colors and exciting designs to make your beer or wine stand out on the shelves. 
3. Custom Labels Help You Build a Strong Brand Identity 
Your label is one of the most critical aspects of your brand identity. It should communicate who you are as a brewery and what makes your beer or wine unique. With that in mind, use your label to tell your story and build a strong connection with your customers.
4. Custom Labels Make Your Products More Memorable 
Make your products more memorable with custom labels that are eye-catching and unique. Your customers will appreciate the extra effort you put into making your products stand out, and they'll be more likely to remember your brand when they see your labels.
5. Custom Labels Allow You to Stand Out from the Competition 
In a crowded marketplace, it's essential to make your products stand out from the competition. Custom labels allow you to do just that. By using unique designs and interesting packaging, you'll grab attention and stand out from the rest.
The Bottom Line: The Power of Custom Labels in Boosting Your Brewery Brand
If you're looking to make your products more visible and memorable, custom labels are a great way to do it. With their unique designs and branding potential, they'll help you stand out from the competition and build a strong identity for your business.
Whether you are looking for a unique design or want to have your own custom beer tap handle made, Steel City Tap can help. We offer a wide selection of custom tap handles, including those made from wood, metal, and even glass. So if you are looking for a one-of-a-kind tap handle, be sure to check out Steel City Tap!