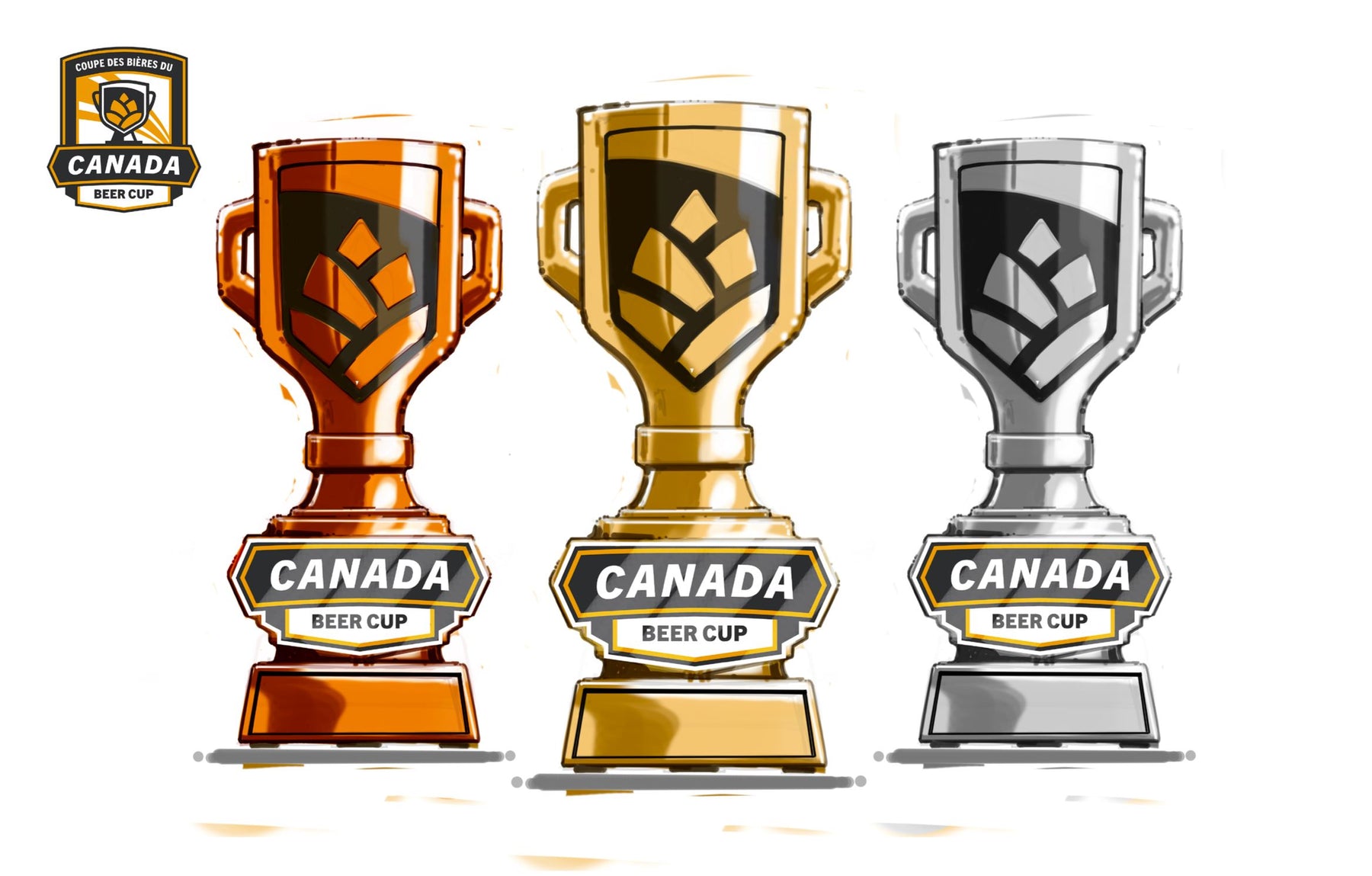 U.S. Beer Designer Creates 200 Trophies for New Competition
The recently-concluded Canada Beer Cup is a new, annual event where craft beer makers from across the country compete to showcase the highest quality beers in Canada. Brewers must submit their brews to be judged in 70 different categories, including a special "Canadian Style Beer" category that requires brewers to create a beer with a distinctly Canadian flavor, process, and ingredients. The competition is touted as a great way to celebrate the best Canadian craft beer.
As the first of its kind, the Canada Beer Cup is a sought-after accolade among Canadian breweries. The coveted trophies were presented to the independent brewery that creates the finest Canadian craft beer after more than 1700 entries were judged by a jury of global beer experts. All those who have submitted a beer of any style can compete for the trophy.
Steel City Tap Co. (SCTC), a fully-American beer design firm, was responsible for creating all 200 trophies for each category, be they gold, silver, or bronze. 
Known for their deep understanding of all things beer, brewing, and the like, SCTC designed the trophies as reimagined ale mugs with two handles to honor the essence of traditional beer drinking found in ancient pubs while still retaining the look and feel of a prized trophy. In the middle was a bold grain stalk symbol, the perfect representation of where these frothy beverages are made from. Lastly, the shield established its competitive spirit, harking back to designs of local sports logos, much like Brampton United or the North York Astros.
SCTC CEO Brad Lugar noted, "While we specialize in custom beer taps, mugs, and other marketing products, being tapped to create all the trophies per category to celebrate and promote all things beer in Canada was such a huge honor. We've always stood for superior craftsmanship as a tangible marketing tool, so we are proud of our design aligning with the Canada Beer Cup's goal of showcasing what the land has to offer."
He continued, "We kept the trophy's initial design, changing only the color for each place since the meaning was still evident."
The competition's first-ever grand champion was Callister Brewing Company for its Wee Laird Wee Heavy Scottish Ale, which entered the Wood-Influenced category. Coming up gold was Shacklands Brewing Co.'s Sugar Shack (gold), Bench Brewing Company's Culp on Golden Plums (silver), and Maitre Renard's Renard Brun (bronze).
A team of beer enthusiasts from all over the world, including the United Kingdom, Europe, and the United States, judged each beer based on its smell, appearance, taste, and texture.
The beers were evaluated based on their characteristics and scored on an objective scale, assigning them a score depending on their quality.
The judges evaluated the beers in terms of how closely they matched the style guidelines, how creative and unique they were, and how well they represented the style's character.
The top brewery in each category was rewarded with a gold medal, while the second and third-place breweries were given silver and bronze trophies, respectively.
Lugar concluded, "We hope this event inspires more breweries to join next year and showcase Canada's unique flavors. We at Steel City Tap also look forward to helping other brands and organizations promote their love of beer in their circles of influence and on the world stage."
Steel City Tap Co. (SCTC) is a 100 percent American-owned company that creates marketing products in the form of custom beer taps, tin tackers, LED signs, trophies, and more. Get a custom quote from them today by visiting their website.