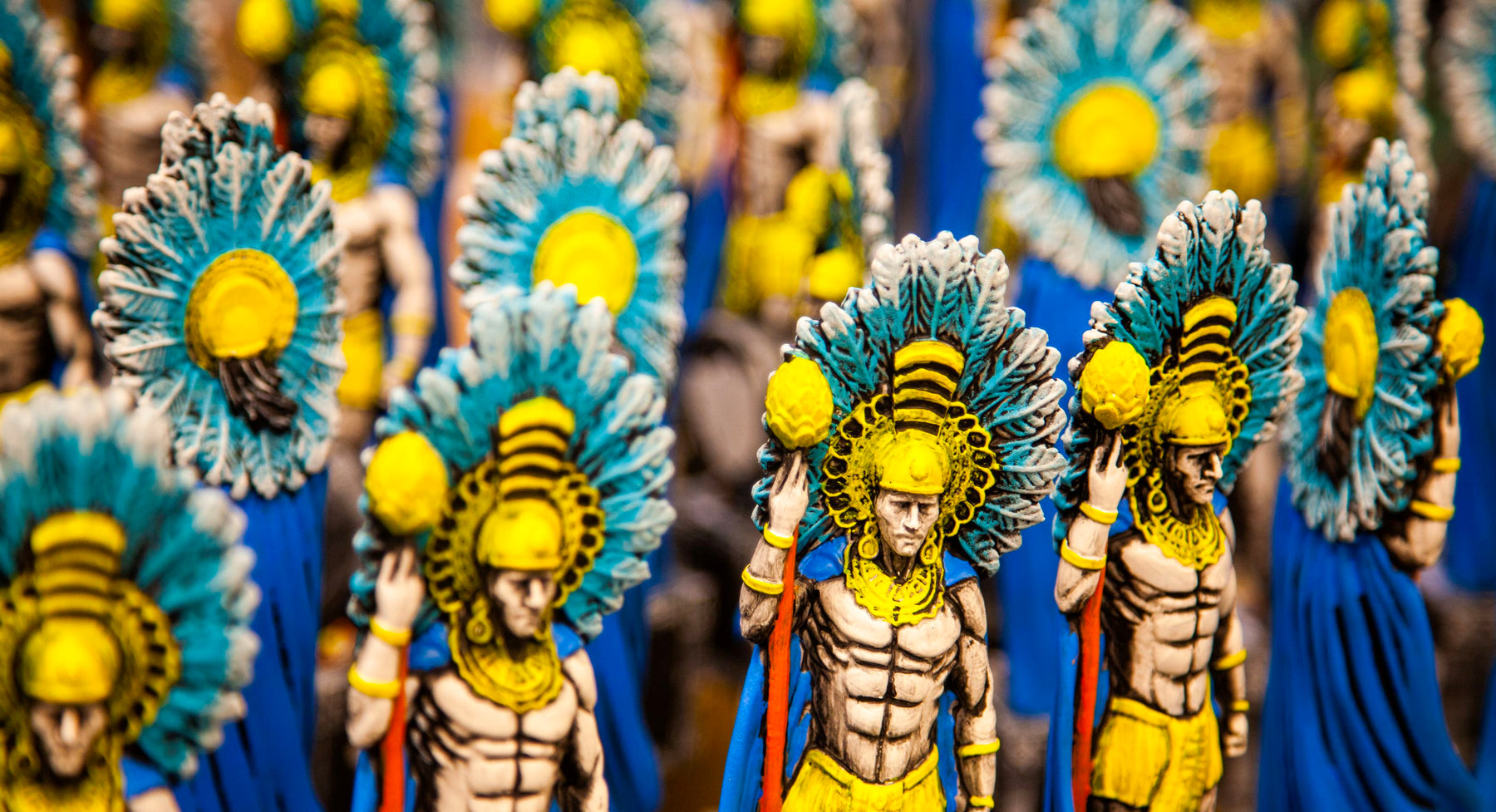 5 Awesome Tap Handle Designs Made in USA
Sometimes you deserve to toot your own horn. Which is why we've rounded up a few of our favorite custom tap handle designs to date. From wood handles finished with interchangeable magnets to intricately detailed resin beer taps, these custom works of art prove that our Alabama-based team never settles for simple.
1. Straight to Ale - Monkeynaut American IPA Resin Tap Handle
This badass collectors' favorite is a prime example of just how little we monkey around when it comes to details. A craft brewery based in Huntsville, Alabama, Straight to Ale's Monkeynaut IPA tap handle is a hop head's dream.
We were trusted to capture their logo's fearless space-exploring primate in all his hairy, helmeted glory in the form of a custom resin tap handle finished with artisan brushstrokes. Each handcrafted handle is marked with a serial number on the foot and comes with a letter of authenticity, making them great gifts for beer enthusiasts. Order yours here!

2. Dos Equis - Mexican Pale Ale Resin Tap Handle
Modeled after Aztec ruler Moctezuma, this striking and colorful resin tap handle commands attention. The pale ale is brewed by Mexican brewery Cervecería Cuauhtémoc Moctezuma for the popular Dos Equis brand, part of the Heineken family. Working with this internationally recognized beer company has been a blast, and putting hands on a custom full-figure tap handle from start to finish that's so iconic makes us pretty damn proud.
Our in-house designers and artists brought the stately emperor to life through meticulous craftsmanship and hand-painted details, making it a prized collectible for beer nerds as well. Pure beer lover's gold!
Before this Dallas, Texas, craft brewery even launched officially, we teamed up
with them to help kick-start their brand. They needed to make a bold statement on the tap line, so we got to work on a custom acrylic tap handle that says more than "Look at me." It's screams, "Pour me!" We started with a direct UV print on a black acrylic bar, giving them a sleek black and white base.
The real pièces de résistance: white acrylic toppers direct-printed or affixed with exclusive metallic decals—right here in our Birmingham, Alabama, print shop—for different beer flavors. Each tap handle topper showcases their brightly colored tattoo-inspired graphics and perfectly encapsulates their unique brand. Gotta say, "Nailed it!"
Based in Florida, the owners and craft beer brewers at Fort Myers started small. As their microbrewery grew into a beloved Sunshine State locale, they wanted to make the shift from sourcing their wood tap handles from China to supporting an American tap handle manufacturer. Enter the Steel City Tap team.
We were totally up for the challenge of recreating their existing tap handle using only American-sourced materials. We crafted in the USA essentially the same wooden tap handle with a branded wooden topper and metal media bracket for interchangeable beer flavor plates. They were thrilled with the look, the price, the whole shebang.
This Atlanta gem wanted something rough around the edges. Laser-cut American-made steel gets a rusted patina, making it look like we dug it straight out of the earth. A clear coat protects the rustic metal tap handle surface before we direct-print other rad branded design elements.
The ferrules are then welded on to complete the industrial, weather-worn aesthetic. The unique details make this one of our favorite custom metal tap handles to date. Go big or get the horns, right?
Have we piqued your interest?
Are you feeling inspired by this mind-blowing lineup of custom tap handles made in America? Check out more here. We love to show off our latest and greatest custom tap handle designs as well as our semi-custom tap handles. Follow us on Instagram to keep up with what we're cranking out for new and existing clients.
Call or email us today, and let us make the perfect handle for your craft brewery, distillery, kombucha or coffee tap, homebrew bar, or restaurant. 
email: brad@steelcitytap.com
phone: 205-999-1805
You brew the best, we handle the rest.