Custom Metal Tap Handles
Custom metal tap handles provide a unique material design while maintaining a cost efficient strategy for your brewery or business. We use the highest quality American sourced metal and cutting to bring your vision to life.
Get Your Tap Quote
Custom Metal
Tap Handle Process
Creating Tap Handles From Metal Requires Creativity, Precision, And Processes That Demand Quality. Here's a Sneak Peek Into Our Process For Your Tap.
American Materials
Our metal tap handles use the highest quality American sourced metal material. Likewise, our precision cutting from an American company we have a great relationship with allows us to provide unparalleled finished products.
Proprietary Technology
Our unique internal process removes any abrasive burs or imperfections and readies the taps for any media necessary (sticker, magnets, paint).
Artisan Finishing
Each unique design is hand finished with the best magnets, stickers from our own print shop, or premium paint. Before shipping, the handles are cleanly ferruled and packaged.
Custom Metal Tap Handle Gallery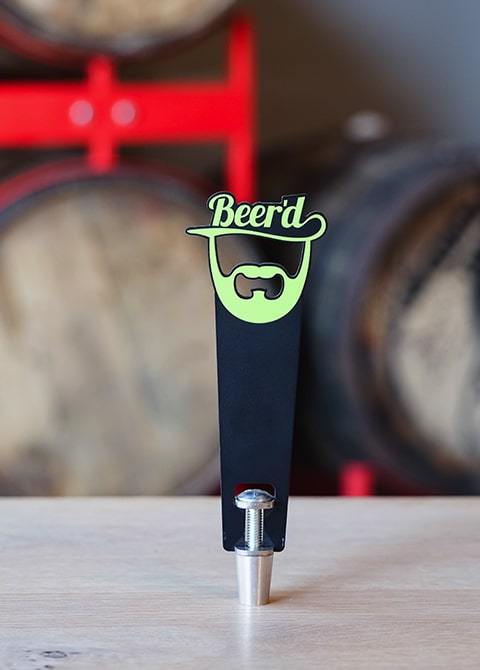 Our passion helps us strive to be the best tap handle artists we can be. Hear what Avondale Brewing has to say about our quality, speed, and service.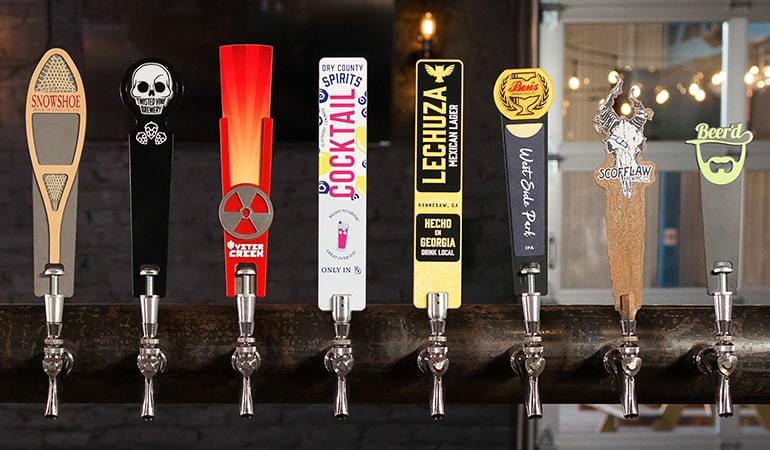 Custom metal taps allow your brand to stand out from traditional taps with a strong and durable material. The unique cutting process we employ allows your design no restrictions, no boundaries, and quality to match.
Testimonials
"I reached out to Steel City Tap Co. after having some shipping issues with a previous company I have been dealing with for almost 6 years. Right from the start Brad and Michael have been a pleasure to deal with as both of them took the time to talk to me multiple times over the phone and through multiple emails to ensure that the product we were looking for would be as good and or better than what we were currently buying. The quality of the Handle that we were sent to look at was above and beyond what I thought we would get. If you are looking for a Tap Handle I would strongly recommend Steel City!"
Ft. Meyers Brewing
Fred Malone
"Quick high quality taps at a great price. Everyone is loving the taps at the brewery so much so we ordered more. Recommend any brewery big or small, Steel City Tap company is the way to go."
Rusty Gold Brewing
EJ Kleckner
Partners