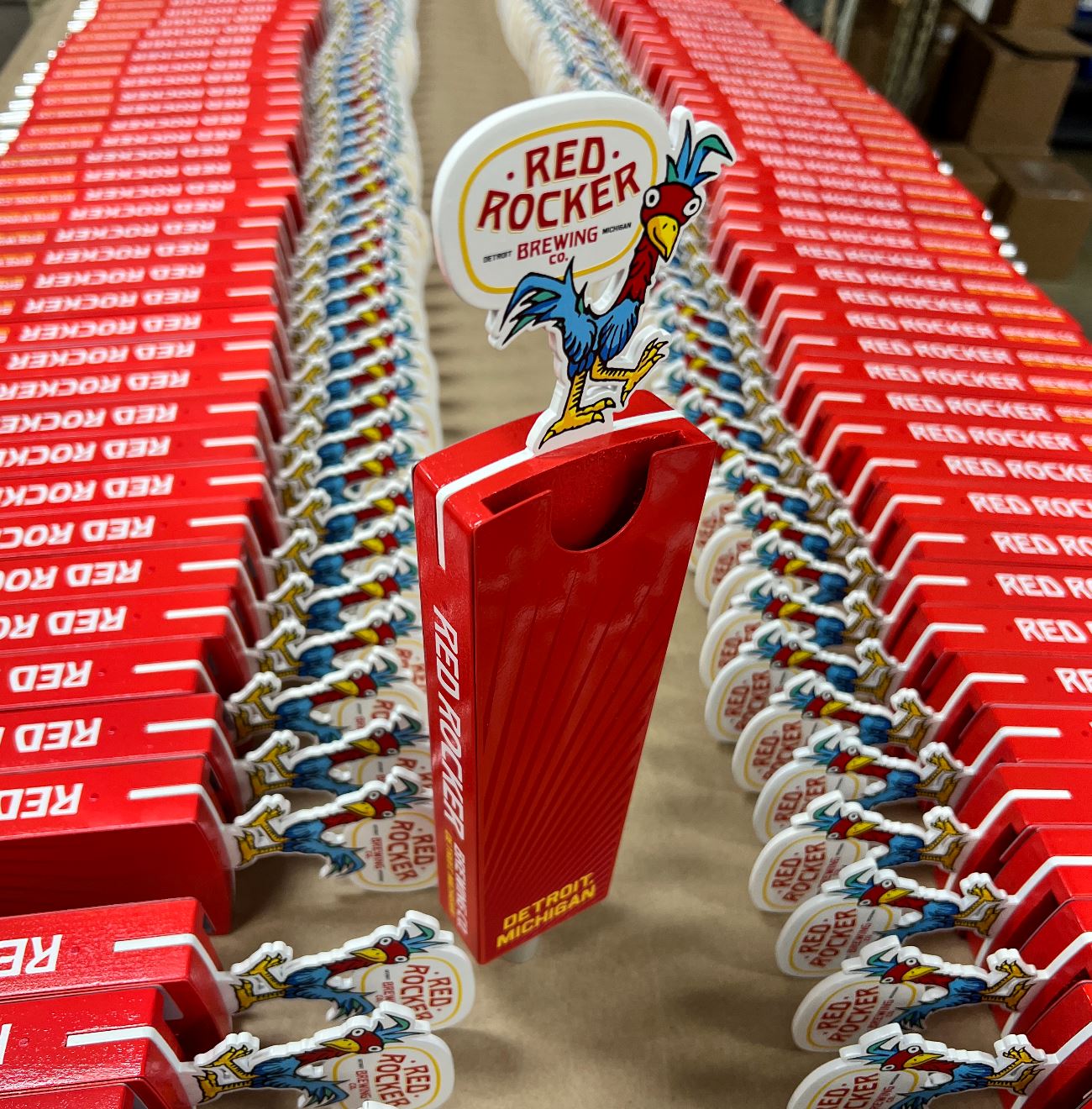 Top 4 Reasons Why Custom Tap Handles Are Important
If you own a bar, pub, or restaurant, a custom tap handle is a great way to make your establishment stand out from the competition. Tap handles are an essential part of any bar's décor, and having a unique handle that stands out from the rest is sure to draw in customers. 
Here are some of the reasons why custom tap handles are important:
Showcase Your Branding
Custom tap handles provide a unique opportunity for restaurants to stand out from the competition and show off their unique style. They can be used to showcase the restaurant's branding and logo, as well as a specific beer style. A custom tap handle can also allow the restaurant to differentiate itself from other bars and restaurants in the area.
Create an Inviting Atmosphere
The design of custom tap handles can also be used to create an atmosphere that resonates with customers. For example, if a bar is trying to create an inviting, cozy feeling, they might choose a wooden handle with a warm, natural finish. On the other hand, if the restaurant is aiming for a modern, sleek look, they might opt for a metal or plastic handle with a glossy finish.
Increase Revenue
Custom tap handles can also be used to increase revenue. For example, if a restaurant offers a variety of craft beers, they can create a custom tap handle for each beer that they offer. This not only makes it easier for customers to identify the beer they're looking for, but it can also help to increase sales.
Show Off Your Quality Drinks
Finally, custom tap handles are a great way to show customers that you care about the quality of your drinks. By investing in custom tap handles, you're sending a message that you're serious about the drinks you serve and that you have taken the time to make sure they are of the highest quality.
What Is the Best Custom Tap Handle Design
In an increasingly competitive industry, custom tap handles can be the difference between a successful bar and one that fails to attract customers. But with so many options out there, it can be hard to decide what the best custom tap handle design is.
Consider Your Establishment. When selecting a custom tap handle design, the most important factor to consider is how it will look in your establishment. You want something that fits in with the overall aesthetic of your bar and complements the other décor. The handle should also be comfortable to use and easy to grip.
Choose the Material. Once you've narrowed down the style of handle you'd like, the next step is to decide what material you'd like it to be made from. Wood tap handles offer a classic look and feel, while metal tap handles are more modern and stylish. You can also opt for plastic tap handles, which are more affordable and come in a variety of colors and textures.
Choose the Design. The next step is to choose a design. This can range from something simple, like a logo, to something more complex, like a 3D sculpture. If you're looking for something truly unique, you can even have a custom design created for you. No matter what design you choose, make sure it reflects your bar's personality and style.
Choose a Reliable Company. Finally, you'll want to decide where you'll be having your custom tap handle made. You can find a variety of companies online that offer custom tap handle designs, or you can work with a local shop to create something truly unique.
Conclusion
Custom tap handles are an essential part of any restaurant that wants to stand out from the competition. Not only do they give customers a visual reminder of the beverage they are about to enjoy, but they also act as a conversation piece and add to the ambiance of the restaurant, bar, or cafe. So, if you're looking to make a statement, be sure to invest in some custom tap handles. They are a surefire way to stand out from the competition and create an unforgettable experience for your customers.
Are you a business owner looking for custom tap handles for your bar, restaurant, or brewery? Look no further than Steel City Tap! Our custom tap handles are crafted from high-quality materials and can be customized to fit your exact needs. We have a variety of styles of tap handles available, including wood, metal, and plastic. We also offer a selection of finishes and colors to choose from, so you're sure to find something that matches your brand's aesthetic. Let us help you find the perfect tap handles for your business! Contact us today to get started!