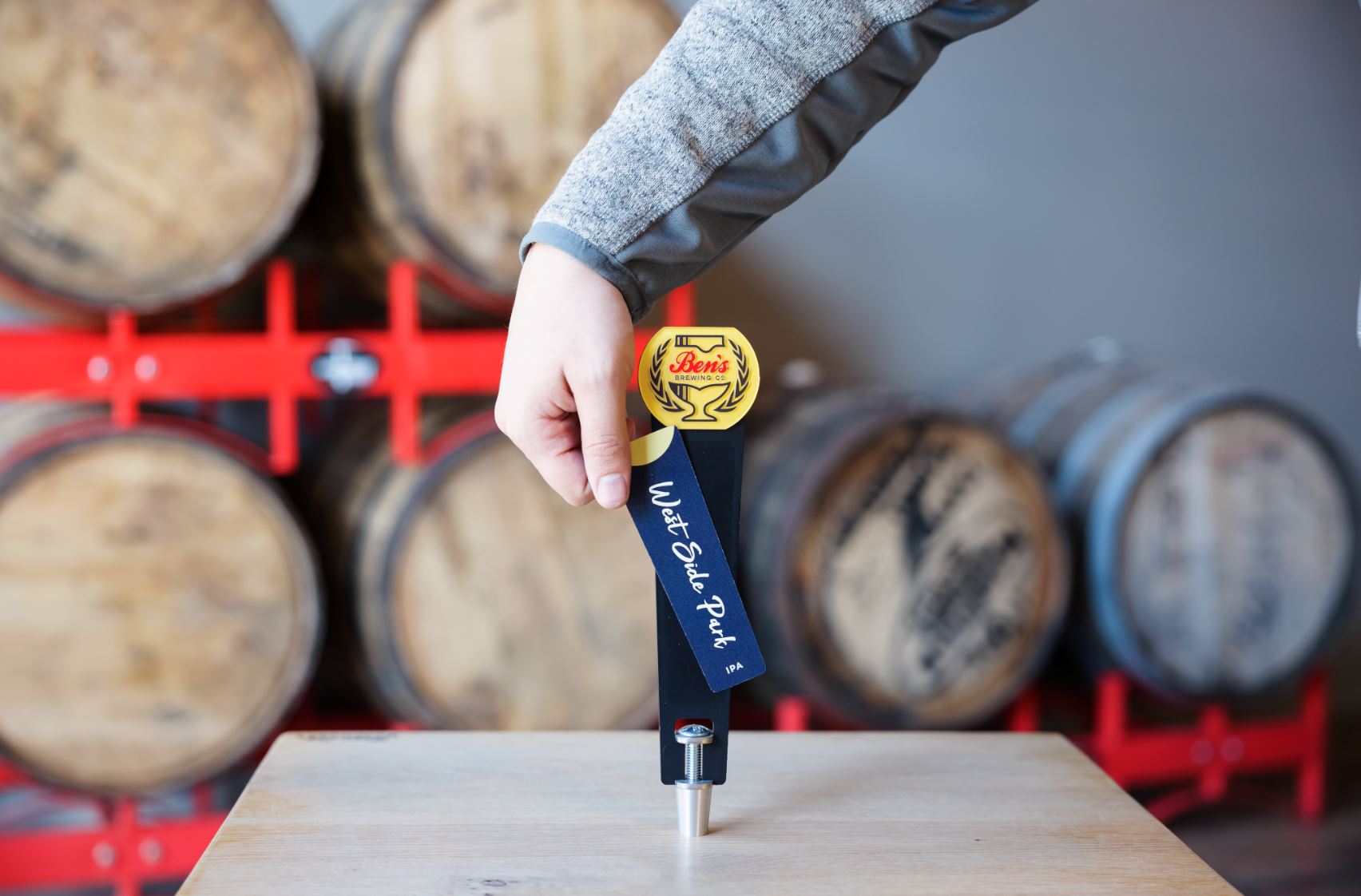 The Magic of Magnets: Interchangeability for an Ever-Changing Lineup
Instead of a one-off design for an exclusive, small-batch brew or seasonal flavor, opt for magnets. Our team of graphic designers and print techs handle the magnet-making process from start to finish, saving you time and money while still making you look damn good. 
How do these magnets take shape?
We make magnets for metal plates affixed to acrylic, wood, and even resin tap handles. Customization is the name of the game: colors, shapes, sizes, fonts, high-quality graphics. You dream it, we'll design it, print it, cut it, pack it, and ship it all in as little as one week. Did we mention magnets save you serious time?
What are the perks?
It's our clients who have really pushed us to invest in bigger and better specialty printers, allowing us to avoid unreliable third-party manufacturers. Our hands-on approach also streamlines the ordering process. You want something new? You deal with us directly for every order, from beer tap handles to hats to magical magnets that make updating your tap handles a snap—literally. 
The versatility and longevity of magnets make them a no-brainer. Custom magnets stick around on coolers and kegs, catching peoples' attention and starting conversations about your brand for, hey, maybe forever. 
Who's using magnets in the beer world?
Monday Night Brewing (based in Atlanta, Georgia, with a new taproom in downtown Birmingham, Alabama) had two brews when they first came to us for beer tap handles. Nearly overnight, they were cranking out so many new flavors that commissioning individual tap handle designs was out of the question. It wasn't a sustainable, economical option for their growing lineup. 
Our collaborative solution was a wooden handle with front-and-back metal plates for snazzy, interchangeable, magnetic labels. Check out this video on our YouTube channel for the full story from Monday Night co-founder Jonathan Baker. 
Ready to order custom magnets? A minimum of 100 units can be split into different designs, with a 12 unit minimum per style.