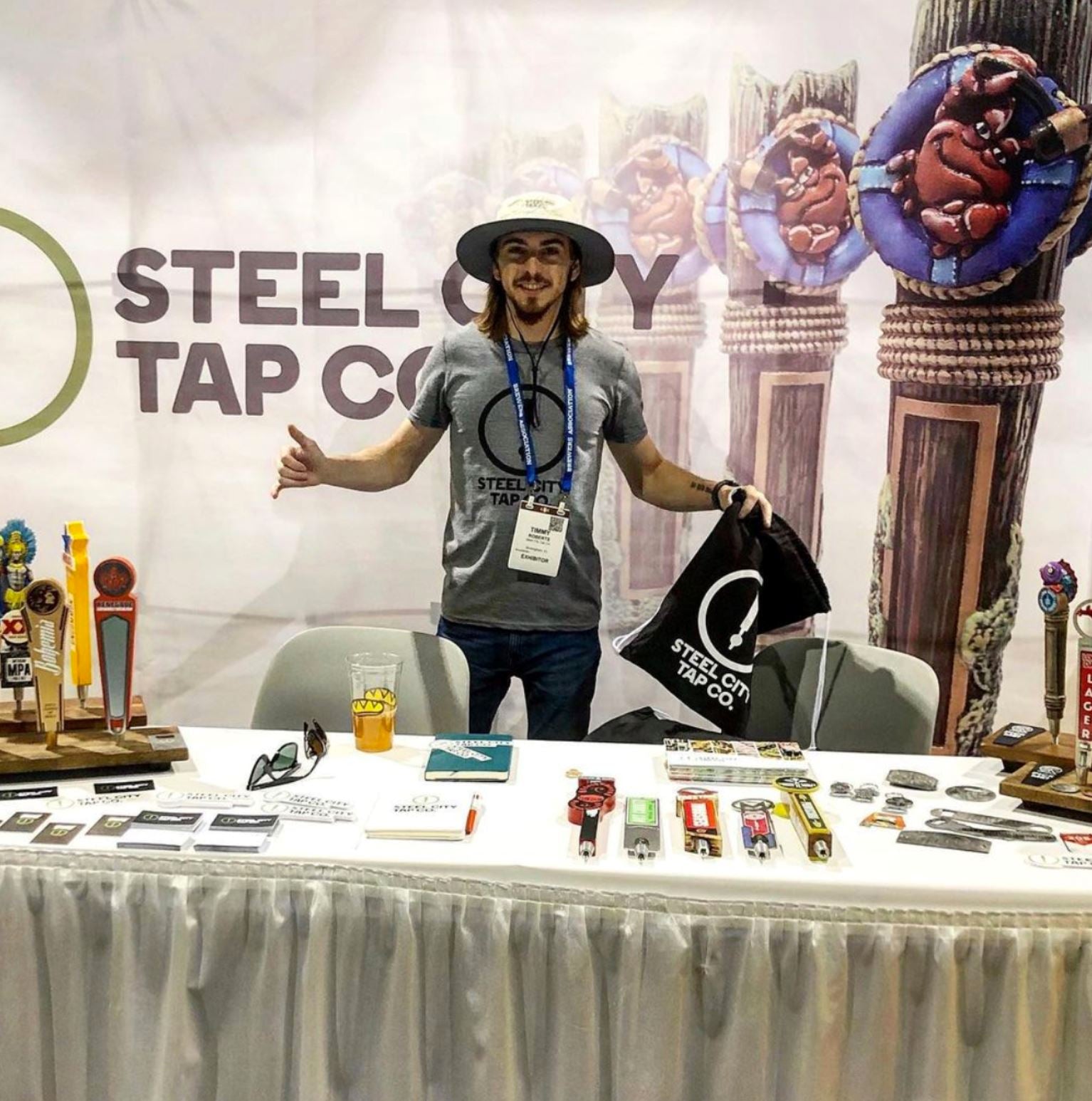 Swing by Our Booth at CBC 2021 for a Free Sketch Session!
The Craft Brewers Conference and BrewExpo America®, the country's largest craft brewing industry gathering and trade show, is back! Meet us in Denver, Colorado, this September where Steel City Tap Co. will be hanging out with the best of the best in the U.S. craft beverage business.
Stop by our booth for a free sketch session with our kickass design team!
What is CBC?
Traveling to different North American cities each year, the Craft Brewers Conference and BrewExpo America® trade show (CBC) is a one-stop shop for those looking to grow their craft beverage biz and connect with a vast network of allies and cohorts in the booming industry of craft beer, hard seltzer, hard cider, kombucha, and more. Leading experts and professionals present on hop topics and offer a wealth of insight into the business side of brewing for the masses.
Brewery industry leaders and newcomers alike will find fruitful common ground in the expo hall, small panels, sponsored seminars, and keynote presentations. Whether you're looking to network or shop, CBC is the ultimate place to find products, services, and community in the world of brewpubs, taprooms, and beverage wholesalers.
Who goes to the beer conference and trade show?
As an industry-only event organized by the Brewers Association, only those in the craft beverage field can join the fun at the largest brewing trade show in the U.S. Professional brewers, entrepreneurs, and retail buyers develop business relationships and encounter the latest and greatest products and services that craft beverage industry vendors offer.
Why should I go as a brew enthusiast, hop head, or craft beverage-related entrepreneur? 
The reasons are as multifarious as the educational tracks on the conference lineup. From leadership and diversity panels to marketing and ingredient quality management seminars, there's something to pique every brewer's interest.
This year, the keynote speaker is a former PepsiCo head honcho who started at Frito-Lay as a janitor in the 1970s and is now best known as the mastermind behind the Flamin' Hot line of spicy snacks: Richard Montañez.
Eight educational tracks led by the top minds in the beer and business worlds are geared toward growing your own company and helping you invest in your professional development in the booming craft beverage realm.
Where is the 2021 event taking place?
The 38th conference and brewer's trade show will be held at the Colorado Convention Center in Denver September 9–12, 2021.
How do I learn more?
Check out the schedule for this can't-miss weekend of learning, mingling, and tasting some great beer with fellow hop enthusiasts.
What is the Steel City Tap booth number at CBC?
Swing by to meet Steel City Tap Co. founder and owner Brad Lugar, the sales team, and our talented designers. Sign up here for a free on-site sketch session with our crew! We'll be set up with bells on in Booth 4504 in the upper level exhibit hall. 
Can't be there in person? Follow along with us on Instagram and Facebook.