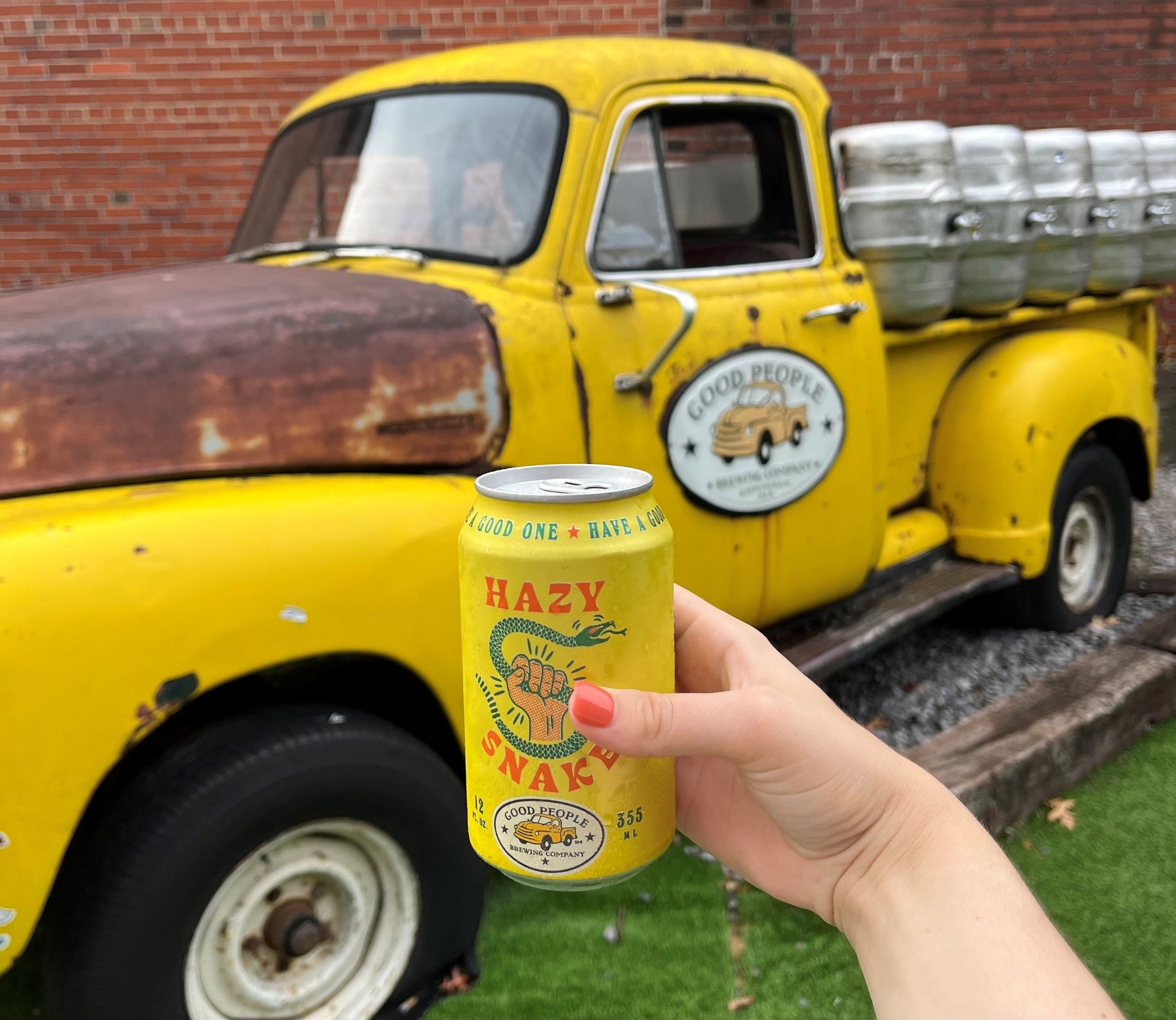 Hazy Snake & Beyond: An Interview with Marketing and Brand Manager of Good People Brewing
I had the pleasure of chatting with Brand & Digital Marketing Manager, Missy Roll, of Good People Brewing and she had a lot of exciting things to say about one of our favorite local watering holes. Missy has a unique perspective — from living in New York for grad school and having grown up in Florida, she finds Birmingham, Alabama, to be a hidden gem (as most Birminghamians do). With a lifelong career in the beverage industry, Missy says working for Good People in Birmingham, Alabama has been a godsend experience. Good People Brewing first opened their doors in 2010, and they are positioned as Alabama's oldest and largest brewery — an impressive title to hold in a state where the craft beer scene has exploded in recent years. 
What does it take to be the oldest and to have grown into the largest in this market? Missy shared what stands out to her the most about the Good People Brand: 
"I have always appreciated the consistency and loyalty of the Good People Brand. They have never dropped the ball — within the company's brand or the quality of beer." She also highlighted how the company has handled the pandemic, saying they rose to the occasion at every turn. "People weren't coming into the brewery anymore, so we had to find ways to keep sales up. We became very innovative during that time, really focusing on new ideas like brewing and selling small batches, canning small batches, those are things we hadn't done before". 
Good People has been a leader among craft IPA's with its popular double IPA, the exclusive Snake Handler, being brewed and distributed only twice a year to select storefronts. When asked to open up about the newly released Hazy Snake and it's inspiration, Missy said, "We loved snake handler as a staple in the brand, and we wanted to maintain the fullness of the hazy IPA, but we wanted something more accessible, lighter on the ABV, and something that could be brewed year-round". The last year-round beer the brewery came out with was the Muchacho, which was a really strong addition to their already stellar lineup, released roughly 5 years ago. Missy concluded that Hazy Snake is a very exciting addition to their roster, and one that is hopefully a little more approachable than its hoppier cousin and longtime staple, the Snake Handler. Boasting an ABV of 6.9%, the Hazy Snake is still classified as high gravity, and has a lot of similarities to the Snake Handler in fullness of flavor, although it is juicier and not as bitter. When asked about the inspiration for the name "Snake Handler" and its incorporation into the fabric of the brand, Missy said: "The Snake Handler came out before my time with the company, but I always equated that particular beer to being wild like a snake handler. If you're drinking a snake handler, you're probably a little wild as the name suggests. It's fitting". 
When asked about the future of the Good People brand, Missy said innovation and expansion remains at the forefront: "A lot of exciting things are going on; we recently opened co-op locations in collaboration with Salty Nut, Druid City, Straight to Ale, and Avondale Brewing in Huntsville, AL and Guntersville, AL. We are opening a small Good People location in a growing area in Nashville that was announced earlier this year". Good People Brewing has become a classic Birmingham landmark over the years and we are loving their innovative spirit. They continue to break new grounds and pave the way for craft beer in Alabama. You heard it from us at Steel City Tap, the Hazy Snake is worth the hype!