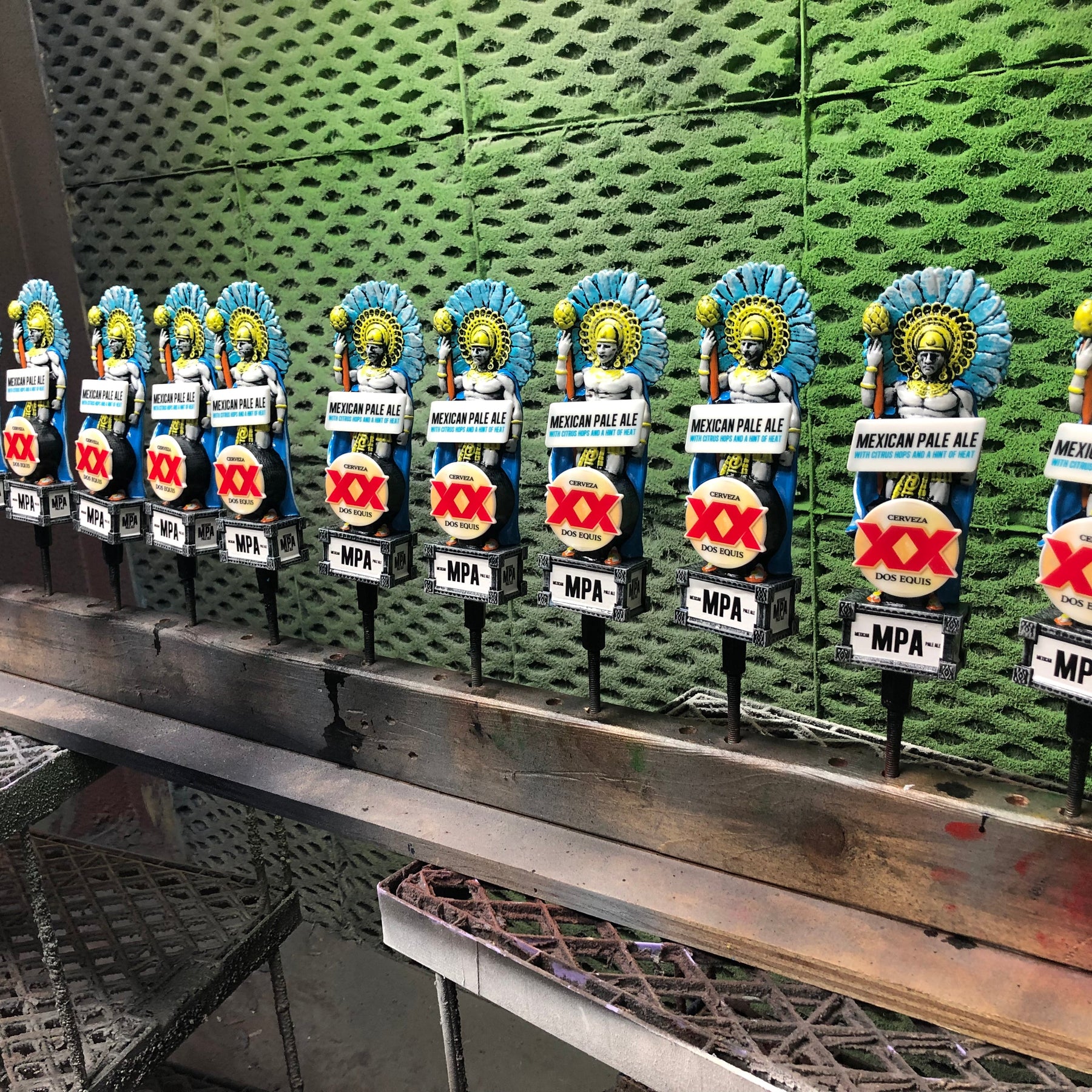 Choosing Good Keg Taps for Your Home Tap System – Part 1
Over the past few years, there has been a huge increase in the number of craft breweries, microbreweries, and brewpubs in the United States. In 2012, only about 2,500 of these businesses were in operation, but today there are over 6,000. This growth is likely due to the increasing popularity of craft beer among American consumers.
More and more people are becoming interested in trying different types of craft beer, which has led to an increase in the number of people wanting to create new and unique varieties. This trend is likely to continue as people continue to explore the many different types of beer that are out there.
That said, it's important to research everything you buy for your home tap system setup to ensure you're getting quality products that will help you recreate the bar experience in your home.
In such a case, there are a few things to consider when choosing the right keg tap for your home bar. Below are just a few pointers to guide you along the way.
First of All, Why Go with a Home Tap System?
A home tap system is a way to bring the bar to your house. This means you can have your guests, set up, and rules all in one place.
A keg tap system is also a great way to save money on going out. The bar and nightclub industry in the U.S. generates around $20 billion in sales every year, and if you have a keg tap system in your home, you can save a lot of money.
Besides that, a home keg tap system is a great way to get access to the craft beers you love without having to go out to different pubs.
If you thought that home tap system were only good for domestic lagers, you were wrong. You can actually get a lot of different types of craft beer with a home tap system.
Some craft varieties you can have at home include:
Alaskan Amber 

Bell's 2-Hearted Ale

Deschutes Fresh Squeezed IPA

Goose Island IPA

Guinness

New Belgium Fat Tire

New Glarus Spotted Cow

Sierra Nevada Pale Ale

Surly Furious
The Main Components of a Home Tap System
The most important part of any home tap system is the keg. This is where you store all of your delicious craft and home brews. But, without the help of the other components in the system, your keg won't do much good.
The cooler is essential to keeping your beer at the perfect temperature. By keeping your beer at 38°F, you can ensure that it will be the perfect temperature when you're ready to drink it.
Gas is used in home tap systems to create pressure, rather than manually pump a keg. The standard home tap system has a pressure regulator that monitors both the CO2 and nitrogen levels in the tap water. This ensures that the tap water is safe to drink and use for household tasks.
Tubing is a material that helps transport beer to a glass. This is important because it ensures that the beer does not become tainted or affect the taste. Vinyl and polyethylene are good materials to use for tubing.
The coupler is a device that connects the gas line to the keg. It is placed on top of the keg and has a handle that opens the valve to release gas into the keg.
The keg tap, also known as the beer faucet, is essential to any home tap system. It is what allows you to pour beer from the keg into your glass. Choosing the right keg tap is important, as it can impact the taste and quality of your beer. There are many different types of keg taps available, so it is important to choose one that will work best for your home tap system.
Conclusion
There are a few things to keep in mind when choosing keg taps for your home tap system. First, think about what type of beer you want to serve. If you want to serve draft beer, you'll need a keg tap to accommodate a keg. Second, consider the size of your tap system. If you have a large tap system, you'll need a keg tap that can handle the increased beer flow. Finally, think about the price. Keg taps can range in price from a few dollars to a few hundred dollars.
Alas, find the keg tap that ultimately fits your budget and your needs.
If you are looking for a great source of keg tap handles, look no further than our amazing selections here at Steel City Tap. We offer a wide range of products that are to make your keg tap and home bar as sleek and welcoming as possible to you and your guests. Check out our online shop for more of our keg tap amenities and their prices.