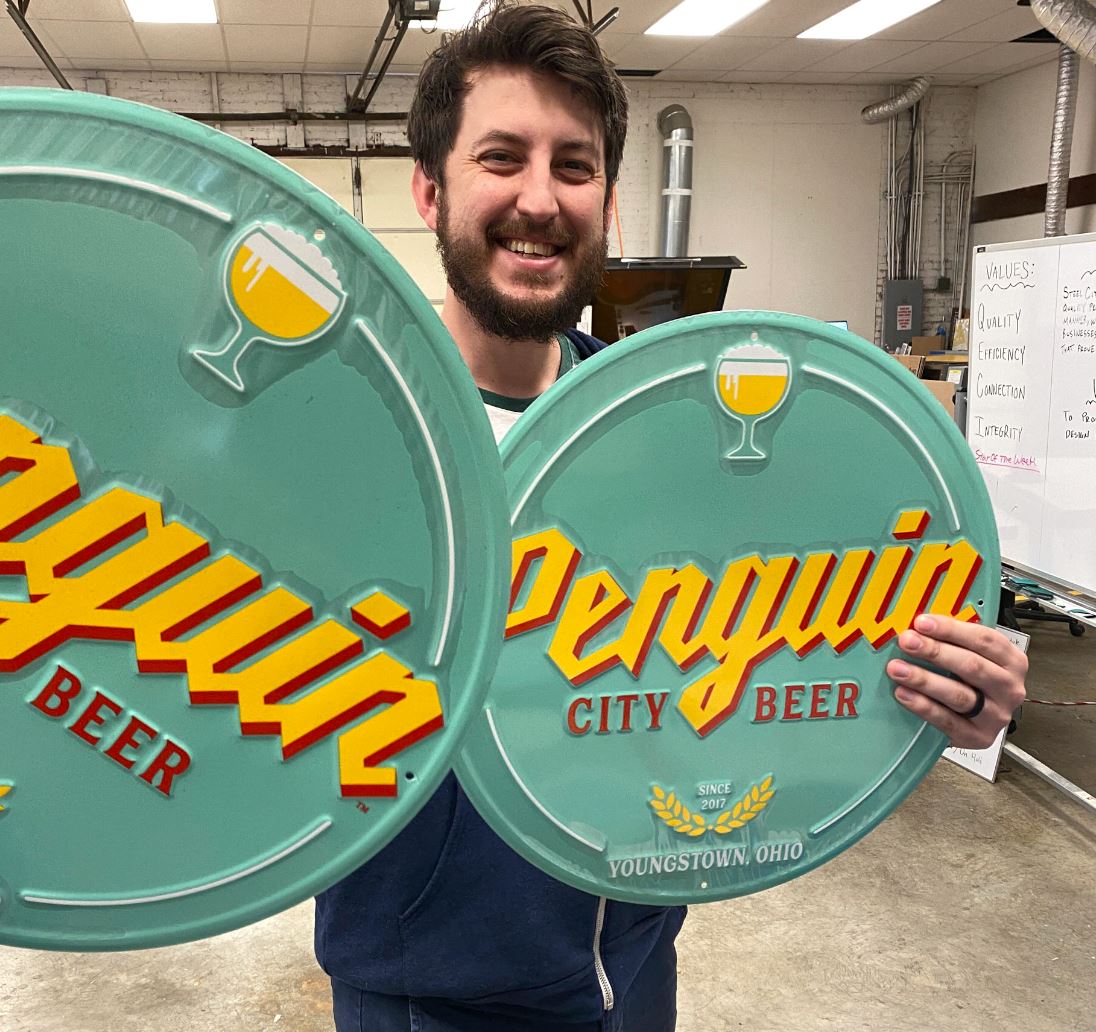 Why You Should Invest in Custom Tin Signs for Your Beer
In the past, Americans were wary of using petroleum products to light up their homes. Their reluctance was understandable because many houses were burned due to kerosene lamp accidents. In response, John D. Rockefeller put a label on his product. 
Doing this created the illusion that his product was safer than other petroleum products because it had a standard. It catapulted John D. Rockefeller as one of the richest people in history. 
As illustrated in this story, product labels profoundly impact the market. Adding custom labels to products can significantly improve their appearance and make them more appealing to customers. Tags can also help to promote a brand or product and can be used to provide information about a product.
As a brewer, it is essential to have customized labels. They are an excellent way to promote your brand and stand out from the competition. Tin signs are affordable, durable, and easy to customize. You can use them to advertise your brewery, special events, or even as a gift for loyal customers.
Custom tin signs are great for showing off your personality and style. They are also great conversation starters, which can help you connect with customers and build relationships. Customized signs are the way to go if you want a unique and affordable way to promote your brewery!
Helps You Stand Out
Custom tin signs are a great way to make your product stand out against the competition when marketing your beer brand. Not only do they add a touch of class and sophistication to your bar or brewery, but they also help to promote your brand in a unique and eye-catching way.
Tin signs are an excellent way to grab attention and create an immediate impact. You can use them to endorse your brand at events, in-store windows, or even on the side of your truck or van. And because they are so durable, they are a significant investment that will last for years.
When designing your tin sign, the sky's the limit. You can use your brand's colors, logo, and slogan to create a unique design. And if you want to be more innovative, you can even add a QR code that can be scanned to learn more about your beer.
Creates Identity
As you have learned earlier, the label established Standard Oil, so you can be assured that your tag can boost your brand. When it comes to your business, your brand is everything. It sets you apart from your competitors and helps you build trust and credibility with your customers.
A strong brand can help you attract new customers, retain existing ones, and charge premium prices. So, if you want to build a strong brand for your business, you cannot go wrong with using custom tin signs for your beer. 
Sure, you could buy some cheap, generic tin signs for your beer business. But where is the fun in that? To build a strong brand, you need to go the extra mile and get some customized labels made.
There are a lot of benefits to having one for your beer business. For one, it is a great way to make your brand stand out. With this, you can make your brand shine.
Conclusion
Custom tin signs for your beer can provide many benefits. They can help promote your brand, increase sales, and make your beer recognizable. They can also help you stand out from the competition. If you want to improve your beer business, consider investing in customized labels.
Take a leaf out of John D. Rockefeller by investing in custom tin signs, and you should ask Steel City Tap to do this. With our help, you can establish your brand as one of the prestigious breweries in your market and, perhaps, countrywide. So, contact us now for more details!