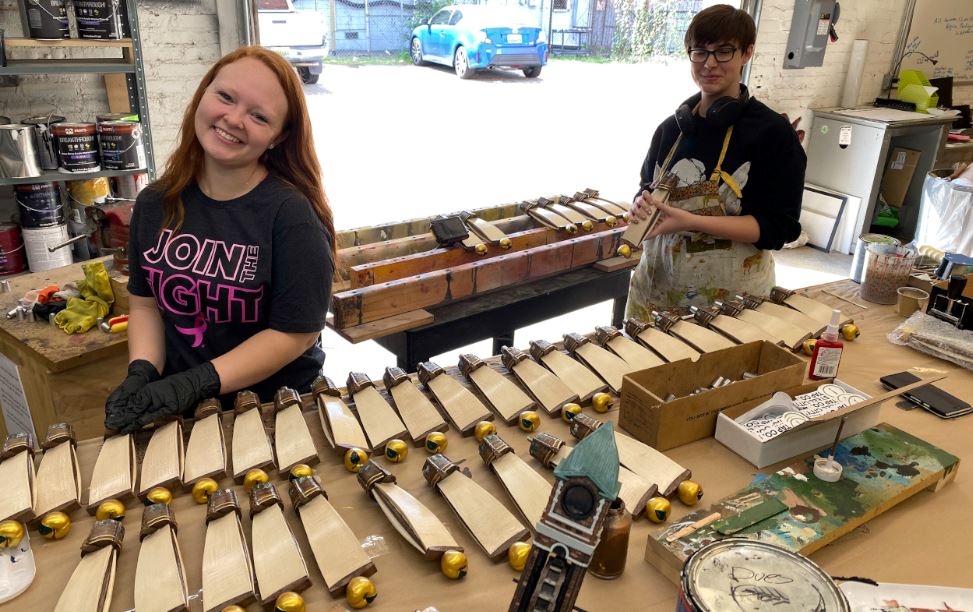 7 Ways Custom Tap Handles Help Your Business Stand Out
In a sea of sameness, it's more important than ever for brands to find ways to set themselves apart. Custom tap handles are one way to do just that.
Tap handles are one of the most visible ways to promote your brand in a bar or restaurant. They are also one of the most overlooked. That's a shame, because custom tap handles offer a great opportunity to make your brand stand out in a very competitive environment.
What's in a Custom Tap Handle?
A custom tap handle is a great way to show off your brand's personality. It's a chance to be creative and make a statement that will be seen by hundreds, if not thousands, of people. There are a few things to consider when designing a custom tap handle. First, you'll want to ensure it's the right size for your keg. Second, you'll want to make sure it's easy to grip. And finally, you'll want to ensure it's easy to read.
Here are seven ways custom tap handles can set your brand apart:
1. Make It Memorable
Make sure your tap handle is something that people will remember. This means it should be eye-catching and unique. A good way to achieve this is to make it interactive. For example, you could make a tap handle that lights up or makes a sound when people pour a beer.
2. Keep It Simple
Don't try to cram too much information onto your tap handle. Keep the design simple and easy to understand. The goal is to make an impression, not to overwhelm people with information.
3. Make It Functional
Your tap handle should be easy to use. This means it should be the right size and shape for people's hands, and it should be easy to grip. It should also be easy to clean.
4. Be Different
Don't be afraid to be different. In a sea of sameness, standing out is more important than fitting in. So, if you want your tap handle to really stand out, don't be afraid to be bold.
5. Tell a Story
Your tap handle is an opportunity to tell your brand's story. Use it to communicate what makes your brand unique. What are your values? What's your history? What sets you apart from other brands?
6. Get Creative
There are endless possibilities for tap handle designs. Get creative and think outside the box. A good place to start is by looking at other brands in unrelated industries for inspiration.
7. Work with a Professional
If you want your tap handle to really stand out, it's worth working with a professional designer. They will be able to help you create a tap handle that is both eye-catching and functional.
Conclusion
There are many ways that custom tap handles can set your brand apart from the competition. By creating a unique and recognizable tap handle, you can make your brand more visible and memorable to potential customers. Additionally, custom tap handles can help you create a more cohesive and professional look for your brand. Finally, custom tap handles can also help you promote your brand more effectively by allowing you to customize the message and design to match your specific marketing goals.
Are you ready to invest in custom beer tap handles? Trust only Steel City Tap to bring your design to life! Our expert in-house team makes each tap handle, putting hands on the product from start to finish for superior craftsmanship. In as little as 6–8 weeks, your taps will be ready to represent your brand in the best possible way. Get the ball rolling by reaching out to our team with your design idea today!